Our platform enables patient/family-centric strategies
Engaging families and individuals in their health and wellness is proven to improve outcomes, drive down costs, and improve efficiencies. But doing so is impossible when patients and their caregivers don't have the proper tools, information and services at their finger tips.
Our Version 10-H platform enables organizations to better arm individuals -- and their support teams -- whose care they're at risk for be it financial (i.e. payers), clinical (i.e. providers) or organizational (i.e. employers).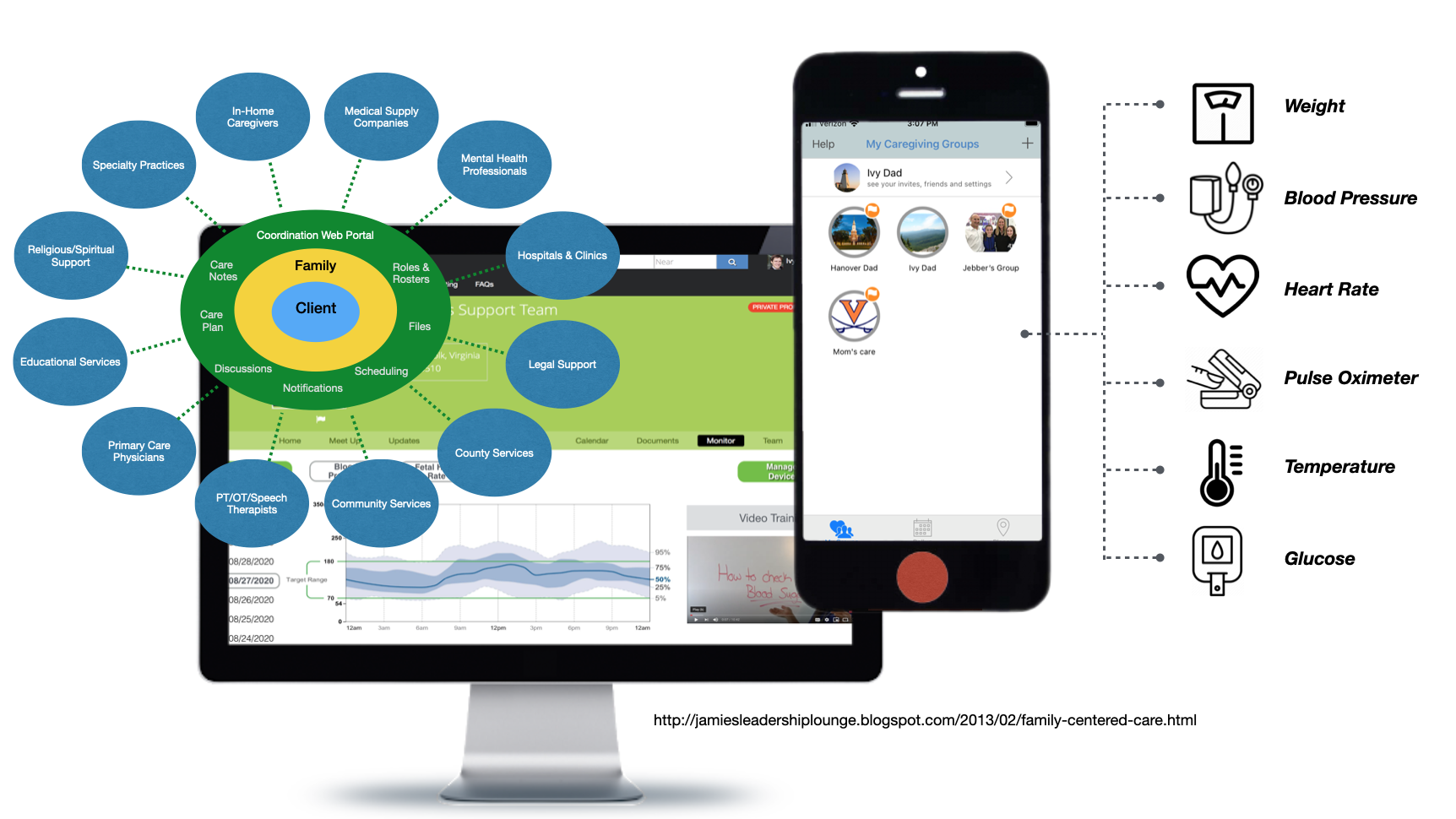 Version 10-H
The "10" denotes that this is the 10th edition of our software dating back almost 15 years. The "H" signifies that it's optimized for use in a healthcare setting.
Version 10-H capabilities include:
Private care giving groups

Integrated health devices

Remote patient monitoring

Learning management tools

Public information forums

Web and native app interfaces

HIPAA compliance

On-premise or cloud-hosted